Gallerist Laylon's career in the art business has transcended over 35 years. In 1991, after moving to Cambria from Carmel, CA, she saw a "For Rent" sign on the old Bank of Cambria building and established The Vault Gallery.
After 26 years, the gallery has thrived with outstanding painters, photographers, and sculptors that reside on the West Coast  Florida and the UK.  The works of the over 35 artists represented reside in the two side by side locations and an outdoor sculpture garden completes the harmony.
Photographer Arthur Tress, a resident of Cambria, just finished a three month retrospective at the De Young Museum in San Francisco.  The luster glass creations of Carl Radke, a gallery exhibitor for 22 years, has found homes for his luster glass lamps in restaurants, homes, hotels, wineries, and corporate offices. Roy Dunn finally said yes to exhibiting his amazing Hummingbird Photos on Aluminum. They are "Flying" out of here. 
The Contemporary works of Michael Courville's Flower Pin assemblages made from vintage flower pins from the 1960"s have found homes internationally. The large paintings of Gordon Smedt have become very sought after by a big collector base in Los Angeles. Bradford J. Salamon, William Wray, Maggie Taylor, Mark Beck ,Phoebe Brunner, Adam Licsko , Lauretta Lowell Assamblages, Steve Curry, John Whittaker and June Valentine, to name just a few who have found collectors from the US as well as Europe.  The web site is updated daily with 3000 sold clients regularly viewing what is new. The Gallery has also been honored with being included on Artsy www.artsy.net. 
Please enjoy the web site....Thank you for 26 Years of The WOW Factor- Gallerist-Laylon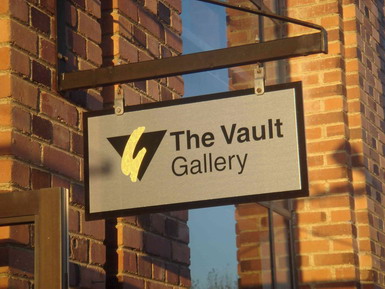 Location:
2289 Main St
Cambria, CA 93428
Hours- Open 7 days, 10:30 to 6
805-927-0300